Report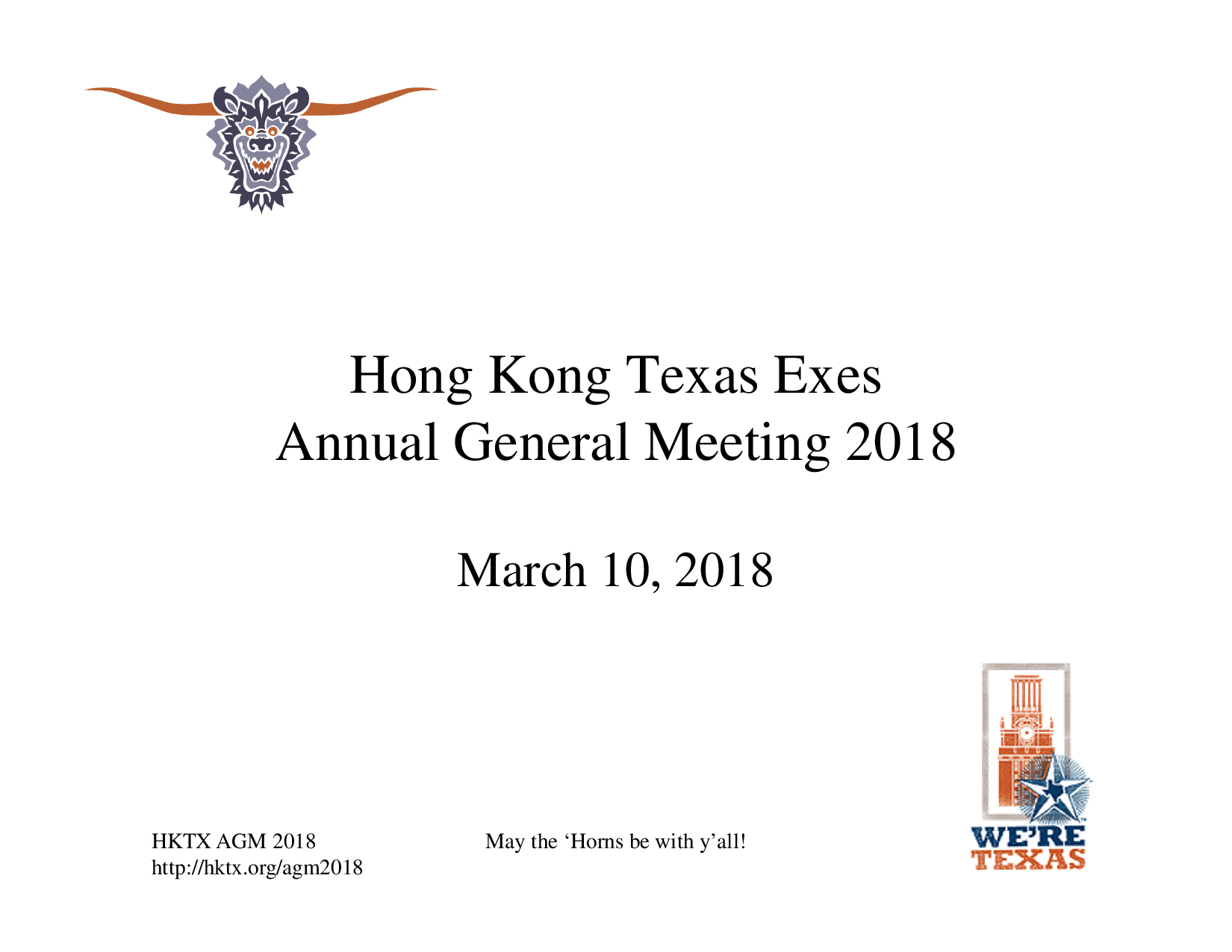 The year the Texas Independence Day Dinner and Annual General Meeting (AGM) happened at Inn Side Out again. We still have no members standing for Election although we did hear some people interested in running the organization. So the Election did not happen and the old Interim Administration Unit (IAU) members, namely Winson Chan, Victor Nip, Carl Sung, and Ivy Yung volunteered to continue to be the IAU members until a new cabinet is formed.
In the AGM part of the event, Victor gave an overview of what had happened during the last fiscal year while Carl discussed the finances of the organization. Victor highlighted that this is the first year in many that no Texas Football Watching Parties were held because of the lack of interest from members who did not want to see the team lose. It is hoped that with a minor bowl game won 2 months ago our members will be interested in our Football Program once again.
A few members received Certificates of Appreciation for organizing activities of the organization. The IAU has no obligation to organize any activities, so IAU members who organized activities in their own names were also recognized. Benjamin Chang, the Co-founder of HKTX, was recognized for organizing a Happy Hour Gathering in February, and Carl and Ivy were recognized for organizing a hiking event in February. Caesar Lun received his Certificate of Appreciation issued in 2014 for delivering a seminar on Jyutping.
The AGM was a quick one and everybody enjoyed their food and drink afterwards. Many of us stayed until 10pm before the event formally ended.
---
Invitation
The Annual General Meeting (AGM) will be held on March 10, 2018. Here are the details:
Date: March 10, 2018 (Saturday)
Time: Gathering starts at 6:30pm, AGM starts at 7pm, Dinner follows
Place: Inn Side Out at South China Athletic Association, 88 Caroline Road, Causeway Bay
Fee: Buy your own food and drinks
Election will be held during the AGM part. If you are interested for running for office, please contact Victor at victor.nip@hktx.org.
Until a a new committee can be formed through election, the AGM is the only official event of HKTX. Two Forty Acres Scholars from UT have indicated their desire to attend the dinner. Grab the chance to meet our scholars and fellow alumni!
RSVP.
May the 'Horns be with y'all!
Agenda:
Report from the Chief Administrator
Report from the Treasurer
Certificate of Appreciation Presentation
Election of Executive Committee 2018-19 (if applicable)
A.O.B.
Dinner
Election of Interim Administration Unit 2018-19 (if
necessary)
---
On Facebook
Facebook Event Page: Click here
Please note that you have to log into Facebook and be a member of the HKTX Facebook group to view the contents. To go to the Facebook group, click here.
---